The world of sport and performance is filled with a variety of emotions. Sometimes we experience emotions that benefit us, but many times we experience emotions that actually impact our performance in a negative way. One of the most common mental skills that athletes and coaches want to know is emotion regulation. How can you manage your emotions so that they do not get in the way of you performing at your highest potential?
The good news is that there are many different ways you can manage the emotions you are experiencing. It is a skill though, and with any other skill it requires practice. Some days might be easier to manage than others. Sometimes we may even need the help of others to remind us how to manage our emotions so that we can unleash our potential.
When I was at IMG Academy last summer I presented on ways coaches can assist athletes in managing their emotions. What I found in one article was the 3 R's of self-regulation. However, I modified it a bit. The article that I mentioned is also a great read and if you are curious about checking it out I listed it at the end of this post.
The key part in managing your own emotions or your athletes' if you are a coach or mental consultant is to first understand and recognize when negative emotions are present.
Recognize:
Once an athlete makes a mistake/error coaches should be asking themselves and their athletes what they are thinking or experiencing. Our thoughts are what first affect the emotions we experience. If you are aware of your own thoughts then you are increasing your self-awareness.
Coaches should be checking in with their athletes on what thoughts enter their mind after a mistake so that the athletes can become more self-aware. It is crucial for coaches to increase their emotional intelligence to be able to notice and recognize when their athletes are not regulating their emotions effectively. Once you can identify that you or your athlete is experiencing a negative emotion you can move onto the next R.
*Check out Goleman, 1998 for more information on how coaches can increase emotional intelligence.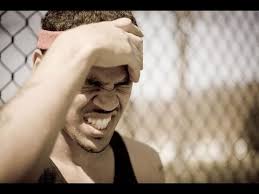 Reset:
After recognizing the emotion the athlete needs to be able to let that emotion/negative thought go. This is referred to as resetting their thoughts and emotions. Coaches should encourage athletes to engage in a verbal cue as well as a physical cue to release the thought or emotion they are experiencing. After this is explained to an athlete and practiced, a coach can yell out to the athlete, "Reset" to remind them to go through their verbal and physical cues after a mistake.
Verbal cue examples:
– "Flush it"
– "Reset"
– "Next one"
– "Let it go"
– "Shake it off"
Physical examples:
– Snap a rubber band
– Brush off their hands
– Dig their toe in the ground
– Readjust gloves
– Tighten hair tie
– Readjust hat
– Taking a deep breath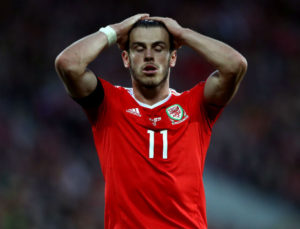 Refocus:
After letting the mistake, emotions, and thoughts go the athlete needs to be able to refocus on the task at hand. This could be repeating an "I AM" statement or reminding athletes to focus on a specific skill to execute.
1. Repeat I AM/Power statements:
Ex: I am resilient, I am strong, I am focused, I am determined.
2. Remind athletes to focus on a specific skill to execute or position to be in.
Ex: Eyes on ball, relax, follow through, breathe, drive the arm, knees up.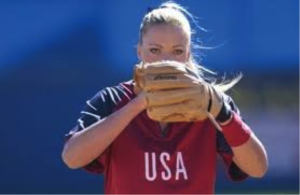 Concluding Thoughts:
If you are implementing this with yourself, write down your 3 R's so that you can easily access them if you forget. If you are a coach, have your athletes complete the exercise below and implement the 3 R's in practice. This way when it is competition time your athletes will have the 3 R's well rehearsed and it will become a habit.
Try this exercise:
1. Write down common negative emotions you experience within your sport/performance. Include the events that tend to make these emotions arise.
2. What verbal cue and physical cue do you want to use to reset yourself?
3. What I am statement or technical skill are you going to remind yourself to refocus?
I hope that you found the 3 R's of self-regulation to be helpful and beneficial to yourself and your athletes. Comment below and let me know your thoughts!
Blog post that inspired the 3 R's:
http://www.sportpsychologytoday.com/sport-psychology-for-coaches/emotional-control-and-composure-in-sports/