Our Approach
The Mental Clutch is a sport and exercise consulting company that uses mental training to assist athletes and performers in reaching their highest potential. Mental training provides athlete and performers tools to gain an upper edge on their competition. Services also are offered to those who have experienced a particular setback or injury and would like to learn mental skills to keep them focused and motivated through their recovery process and while being integrated back into their sport/activity. The Mental Clutch specializes in mental and leadership training for athletes, performers, and exercisers of all levels. Services are also offered to groups and team as mental training workshops.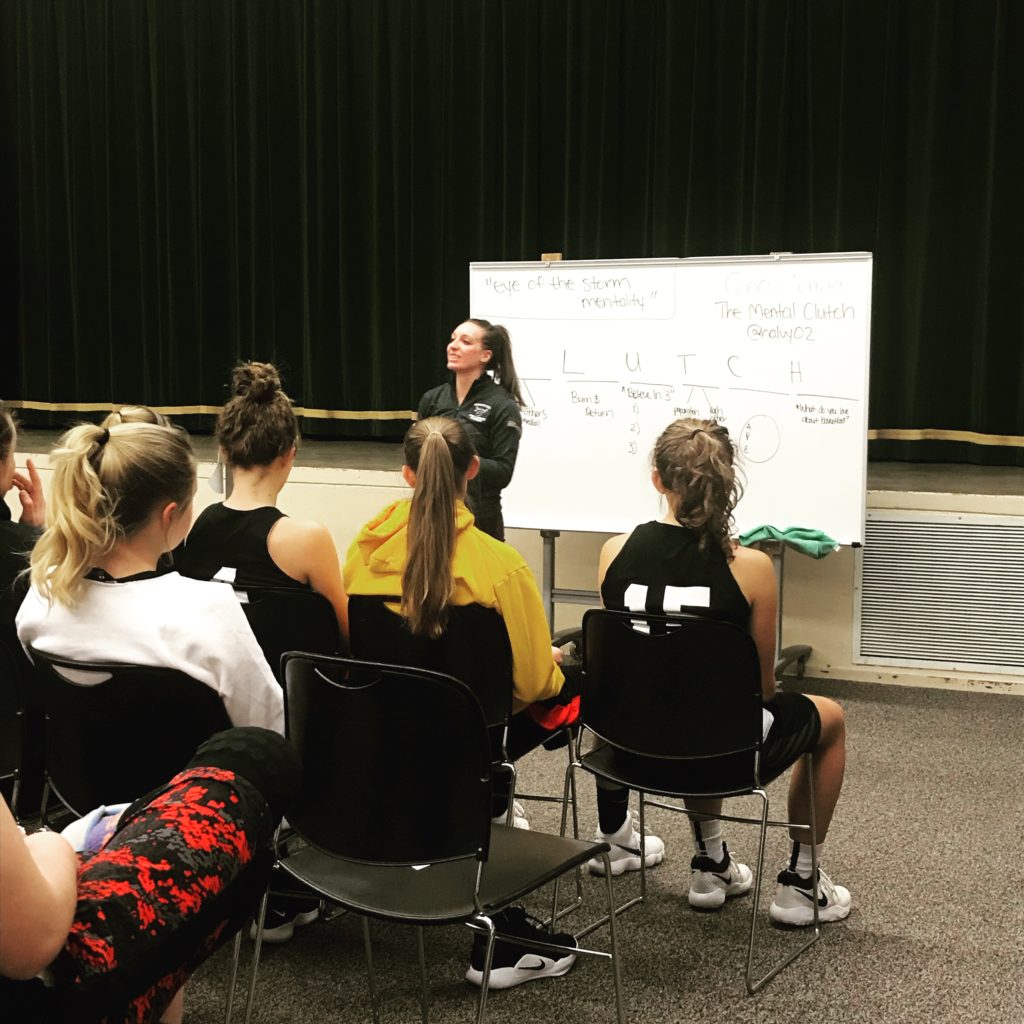 Meet Jenna
CMPC, M.A., Sport and Exercise Psychology
Jenna Fuchs  is the founder of The Mental Clutch based out of Prairie Du Sac, WI.  She is originally from Minnesota where she was a three-sport athlete competing in soccer, dance line, and track and field.  Jenna received her BS in Psychology from University of Wisconsin – La Crosse where she also competed in Track and Field. Specializing in the open 400 meters and the 4×400 meter relay she earned 8 All-American awards and 5 National Championship titles. After graduating she remained with the team as the assistant sprint and relay coach before continuing her education at Minnesota State University, Mankato. After learning about mental skills and how valuable they are to performance, she challenged herself to run her first marathon using the mindfulness, positive self-talk, and imagery techniques that she teaches others. She received her MA in Sport and Exercise Psychology and after graduation worked at IMG Academy as a leadership and character development coach. Jenna is passionate about teaching mental skills to athletes and performers and teaching them how to transition the skills learned in sports into life skills.
———————————————————————————————–
 "I have learned first hand how your thoughts and fears can negatively impact your performance from my years competing in track and field. What I have learned and teach others I also practice myself because of the value that I believe it holds.  I believe that through mental training anyone can improve their mental game if they trust the training, are committed to the sessions, and continue to practice the skills they are taught. Contact me today and I will be thrilled to chat with you about how mental training can make a positive impact on you!"    – Jenna Fuchs
———————————————————————————————–
Speaking Engagements:
Med City Marathon, 2019
National Strength and Conditioning Association, 2019
ToP Network National Gathering, 2019
Online virtual conference Inspire Coach Education, 2018
Minnesota Track and Field Coaches Association Clinic (MNTFCA), 2018
Applied Association of Sport Psychology (AASP), 2017
Midwestern Psychological Association (MPA), 2014